The forum has been a little slow the last few days, so I thought I'd post a photo of my favorite ring. Not only is it my favorite and the only ring I own, but it is also very special because it was my mother's ring that I inherited when she passed in 2018. This was her main turquoise ring that she wore for everything from formal events to riding horses. She preferred wide shanks typically associated with men's rings.
The ring is at least 53 years old because we have a photo of her wearing it in 1969 (my father kept meticulous records of their photo slides). She told me when she bought it, it was sold to her as an "older" pawn piece. Not sure if that means mid 1960s or 1950s - doesn't really matter. I always admired this ring and hoped I would inherit it one day. She knew I loved it, so a few years before she passed, she gave it to me, so she could enjoy seeing me wear it. Best mom ever!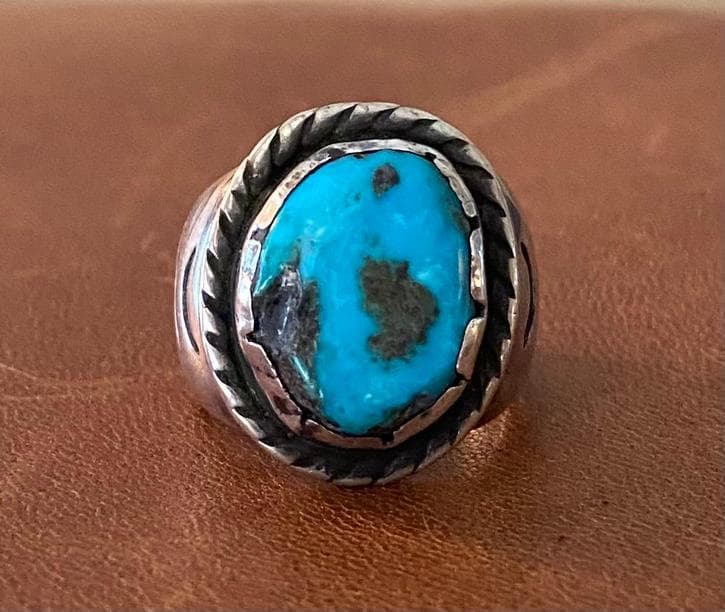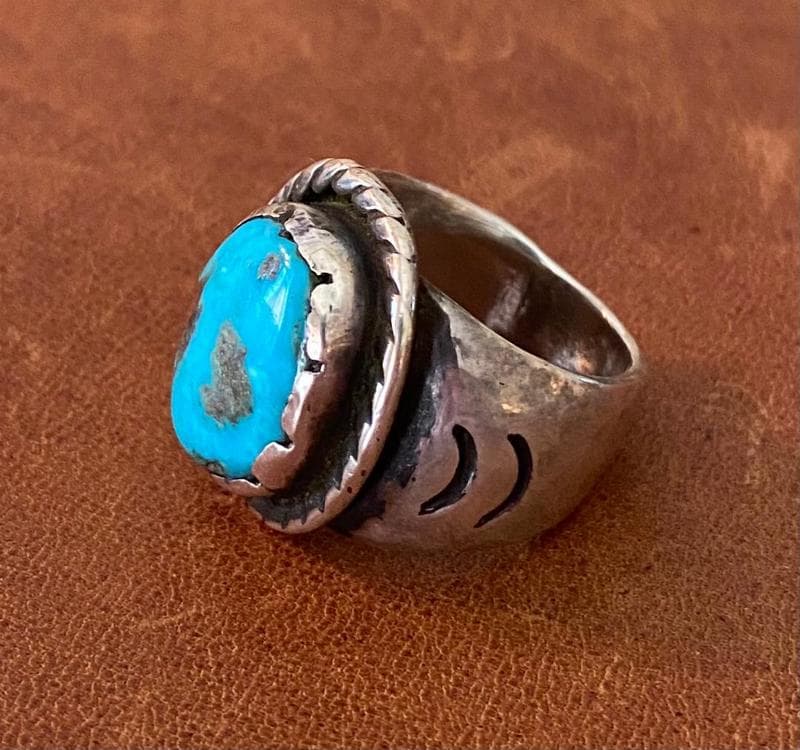 Feel free to post a photo of your favorite ring and any stories that go with it. Would love to see it!