I bought a cuff years ago and can't find the artist. I made my first post about it. Forgot to ask about artist when bought it Every so often I go online to see if I can find other items with same hallmark. Found this the other day.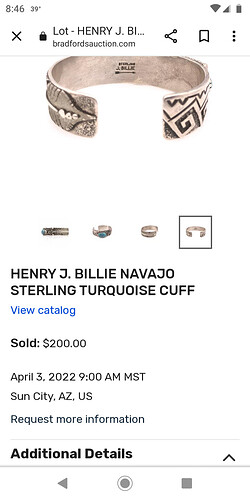 Although it doesn't look that similar to me. Then I found other items by a Henry J Billie (in the above online link). Could they be the same person? I don't have books with Navajo hallmarks. Appreciate any insight!
Sorry if the order of this is confusing; I'm still trying to figure out how to put online links in the copy.