My interest and appreciation for sandcast jewelry started in the 1980s when I met Harold Tregent, owner of the Glen Comfort Store in Estes Park, Colorado. Harold owned a beautiful sandcast buckle and took the time to educate me on the tedious sandcast process. His enthusiasm and depth of knowledge was contagious, which led me to being a life-long fan.
Here is an early photo of Harold's store located in the Big Thompson Canyon. Yes, it was as charming on the inside as on the out. Sadly, after 77 years in business and five years after Harold's death, the store was demolished in 2012 for redevelopment.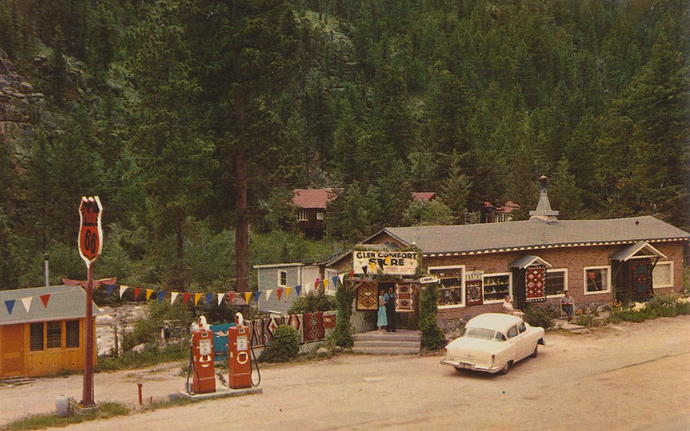 Currently, here are my only sandcast pieces, but I'm always on the hunt.
Navajo, 1960s, unknown turquoise stone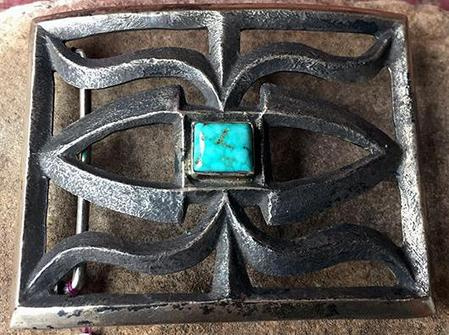 Navajo, 1950s, Number 8 turquoise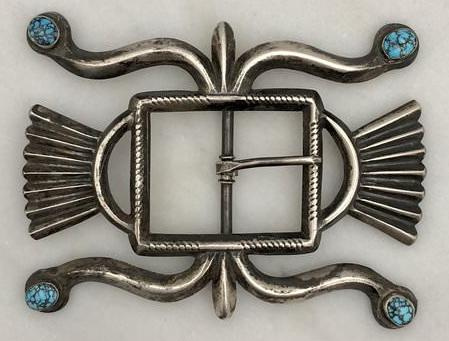 So, with that said, let's see your sandcast jewelry!