Hey guys, I found this really helpful guide from the Keshi foundation of New Mexico, a public non-profit promoting Zuni arts.
"In the seventies, mass produced fetish necklaces flooded the market, suppressing sales of authentic Zuni necklaces. Fabrications were still considered by many, to be the real thing. Zuni artists continue to be harmed by the sale of imitations."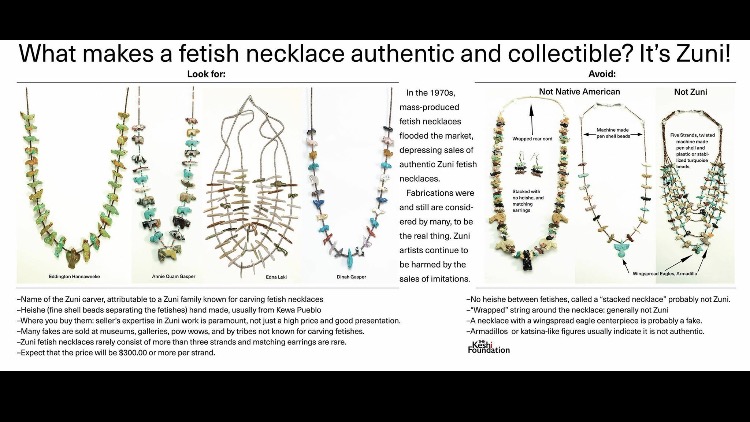 If you are unable to zoom in without the text getting blurry, here it is in two separate halves and transcribed.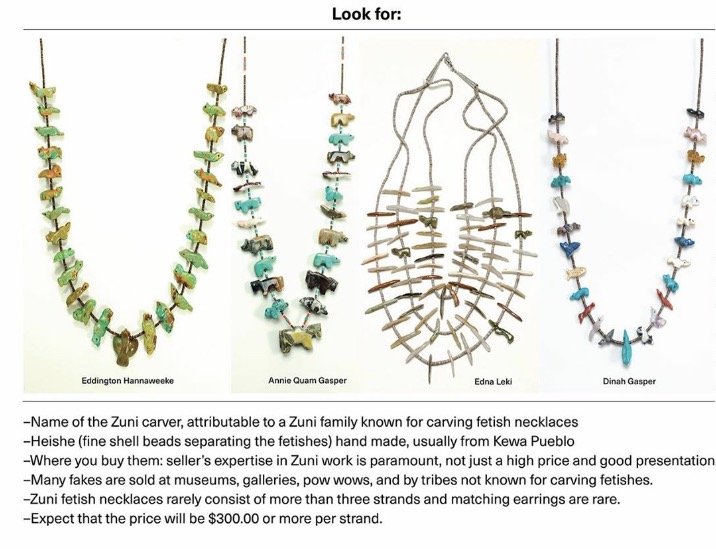 Look for:
-The name of the carver, attributable to a Zuni family known for carving Fetishes.
-Heishe (fine shell beads separating the fetishes), hand made, usually from Kewa Puebla.
-Where you buy them (Seller's expertise is paramount, not just a high price and good presentation)
-Zuni fetish necklaces rarely consist of more than three strands with matching earrings are rare.
-Expect the price to be $300 or more per strand.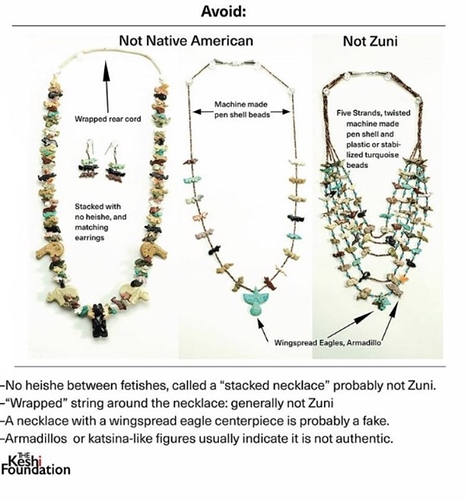 Avoid:
-No heishe between fetishes, called a "stacked necklace," probably not Zuni.
-"Wrapped" string around the necklace: generally not Zuni.
-Armadillos or Katsina (Katchina) like figures usually indicate that it is not authentic.