This thread is another spin-off of Turquoise Celebrities and Turquoise Artwork. Searching around the internet for whatever item I'm looking for, I often come across photos of turquoise jewelry being used in fashion advertisements. Of course, Ralph Lauren advertisements come to mind, but another example is I enjoy seeing which pieces of jewelry Double D Ranchwear selects to go with their clothing.
The other night, I was doing a little research on Hosteen Goodluck concho belts and stumbled upon this Instagram post. Personally, I think everything on this display - necklace, jacket, buttons, belt - is absolutely stunning. I want this outfit for my wife!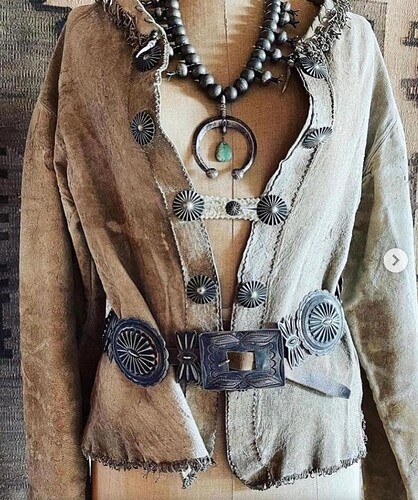 Feel free to post other examples of turquoise fashion that you think is put together well.